PIEDRAS NEGRAS, Coahuila

– More than a dozen armored trucks filled with Los Zetas cartel gunmen rolled into a small rural town in the border state of Coahuila. The gunmen spread terror as they attacked the city hall building. The incursion turned into a fierce shootout and several chases where at least 14 cartel gunmen, three civilians, and four police officers died. Preliminary reports point to six additional people sustaining gunshot injuries.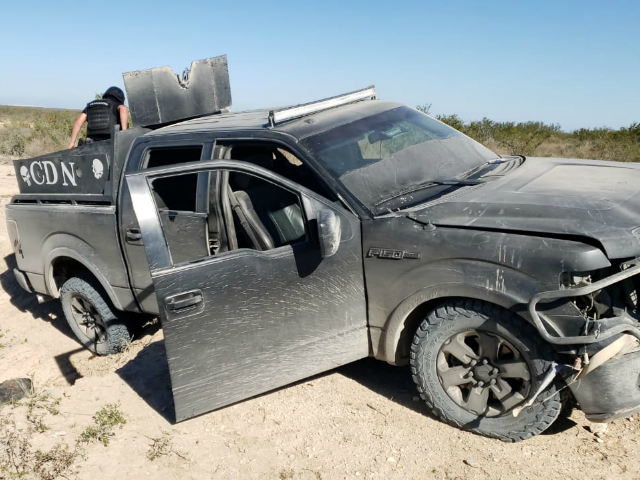 UPDATE: Initial reports overnight indicated that at least 14 people died during the running gun battles. A statement by the Mexican government revealed that 7 more gunmen died in a clash in Nuevo Leon as authorities continue a manhunt for the gunmen. 
The violence began on Saturday morning. More than a dozen armored trucks, some with machine guns mounted on top, left the border city of Nuevo Laredo, Tamaulipas driving towards the state of Coahuila. The gunmen are members of a faction of Los Zetas called Cartel Del Noreste. Law enforcement sources consulted by Breitbart Texas revealed the gunmen took a rural dirt road known as Brecha Santa Monica that led them to the town of Villa Union. ….