By Martina Moyski,
Church Militant, September 9, 2019
Escorting thousands of Central American migrants to US border
DETROIT

(

ChurchMilitant.com
) – A highly organized — and well-funded — Jesuit agency is mentoring and escorting thousands of Central American migrants to the doorstep of the United States.
The Jesuit Refugee Service (JRS), founded by 
Fr. Pedro Arrupe, S.J.
 in 1980 and officially registered as a foundation in the Vatican in 2000, records activities in over 50 countries. JRC 
self-describes
 its mission as seeking "to accompany, serve, and advocate the cause of refugees and other forcibly displaced people, that they may heal, learn, and determine their own future."
An especially well-traveled path for JRS extends from Central America, through Mexico, to the U.S. border. JRC members 
feel
 "compelled to walk with the caravan as it makes its way through Mexico and to meet the needs of this extremely vulnerable population," according to Andrea Villaseñor de la Vega, director of JRS/Mexico.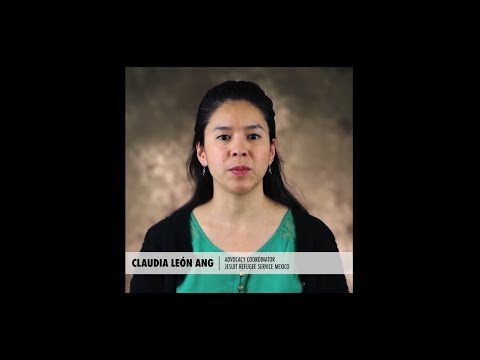 https://youtu.be/tjGhiZbwFAs
Michelle Malkin notes in her new book, 
Open Borders, Inc: Who's Funding America's Destruction,
 that a point of departure for Jesuit-led migrant caravans begins in Tapachula and Comalapa, towns near the Guatemalan border, then moves to Mexico City and beyond.
Tapachula serves as a hub for the JRS where it "opens churches and pastoral centers to provide shelter, monetary aid, voluntary aid and emergency assistance to refugees it will escort to the U.S. border." On hand is a "team of lawyers, psychologists, social workers, and Jesuit clergy" and a plethora of Catholic volunteer travel guides who help the refugees negotiate their way northward. ….